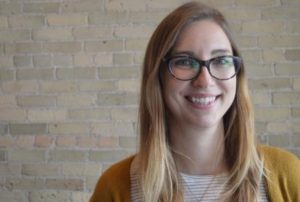 B.A., Shoshannah is a graduate of Canadian Mennonite University with a major in International Development Studies. She obtained her certificate in TESOL through the University of Winnipeg in 2016. She has been teaching at Heartland since April 2017.
TEACHING PHILOSOPHY
I believe language is more than a set of words to memorize and a collection of rules to follow. I see language as a living thing, an outward expression of who we are inside and a way to communicate with each other in a meaningful way. As a teacher, I strive to create a warm, caring, and inspiring learning environment that encourages students to take that courageous step of self-expression in a new language.
HOBBIES AND INTERESTS 
One of my favourite things to do is to sit down with a cup of tea and write, usually in a journal. I enjoy taking time to pause and reflect on life and all of its beauties and challenges.
I also have a great love of travelling and learning about new cultures. I've spent time travelling and living abroad in a number of countries including the Philippines, Thailand, Laos, the U.S., Mexico, Costa Rica, Sri Lanka, Aruba, France, the Netherlands, and the U.K. I hope to experience many more in my lifetime!
Another love of mine is spending time with my husband, friends, and family. I love going out to try new and delicious food, or staying in to play board games or sit and chat for hours.
TEACHING MOMENT
The best teaching moments for me are when I see students begin to make the language their own and personalize it to express themselves in a unique and natural way. It is at these moments that I feel the language has become alive to them and I find it very exciting and rewarding to be part of that process!